Caesarstone Granite Countertops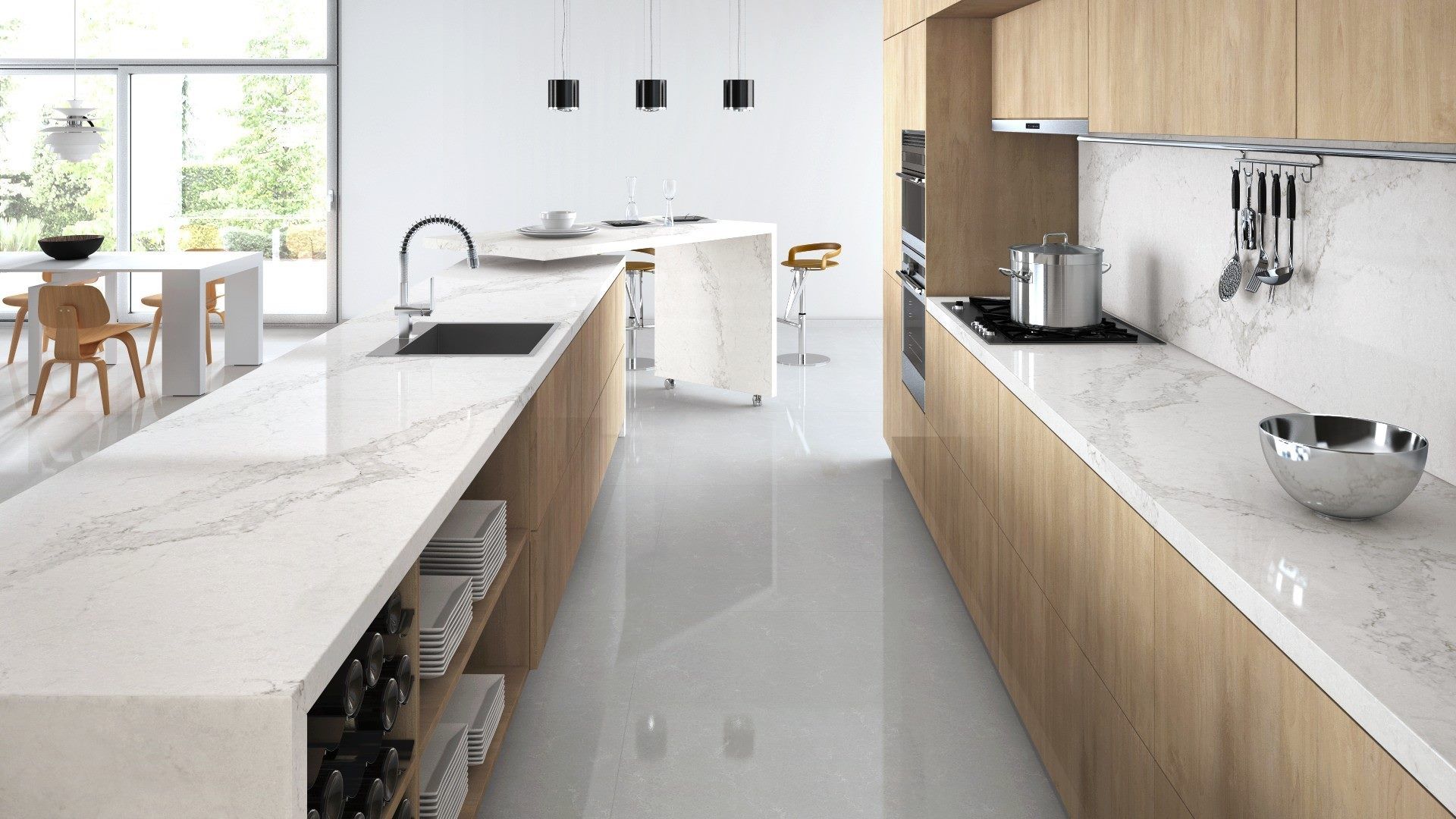 Engineered stone emulates natural stone, yet combines the properties of real stone with other ingredients to eradicate its porosity and maintenance requirements.
Some of the famous brands of engineered stone we use include Caesarstone and Vicostone. Our caesarstone countertops are sleek, modern, trendy and very functional. Our caesarstone stone products will add the perfect finish to your already well designed kitchen. Our caesarstone countertops can make all the difference when you want to make a statement with your kitchen or bathroom. Our products are made up to your specification where we will consult with you to coordinate colour, product match and design to your satisfaction and needs.
For more info Contact Us Today.